Summers in Virginia bring uncomfortable heat and humidity. The average summer temperatures in our area reach the upper 80s. If you own a horse, this weather can bring a variety of health problems and hazards, from bug problems to heatstroke. Here are a few ways you can keep your horse healthy and cool this summer.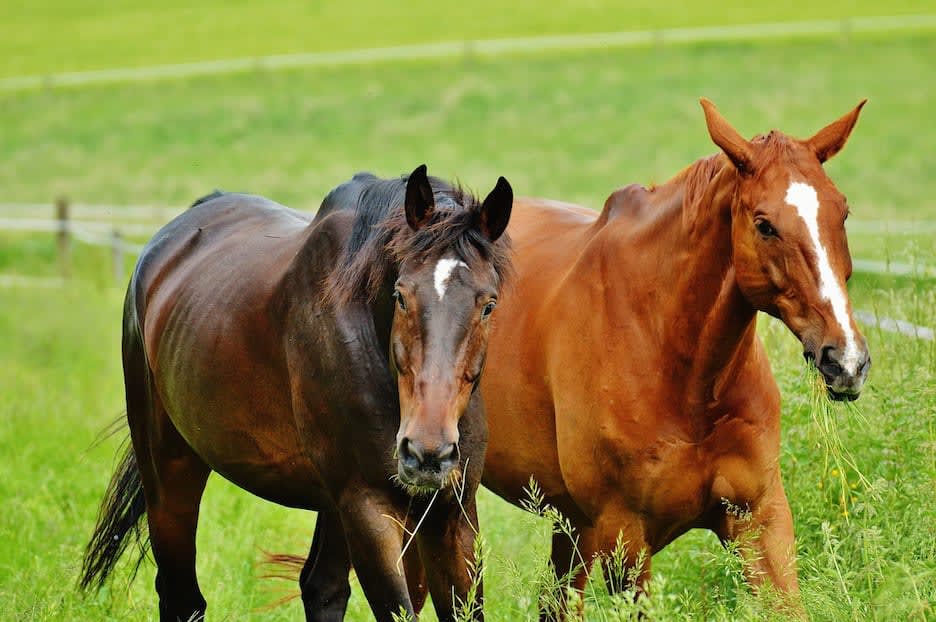 ---
Check Your Horse's Water Regularly

Check Your Horse's Water Regularly

Make sure your horse stays hydrated throughout the summer. Keep several water sources available and refill the water buckets or troughs with fresh, clean water every day.
Pay attention to water levels and temperature. Water that has been left in the sun for long periods of time may be too hot to drink. Periodically check your horse's water sources to see if the water is clean, cool, and abundant. If you have an automatic watering supply, check it from time to time to make sure that it is working.
Keep the Bugs Away
Mosquitos and flies are nuisances that can plague horses during the summer season. To keep mosquitos from breeding, get rid of any standing, stagnant water in your horse's stable or water trough. To keep the flies from bothering your horse, remove manure regularly from the pasture and barn, and consider using a fly mask or a fly rug.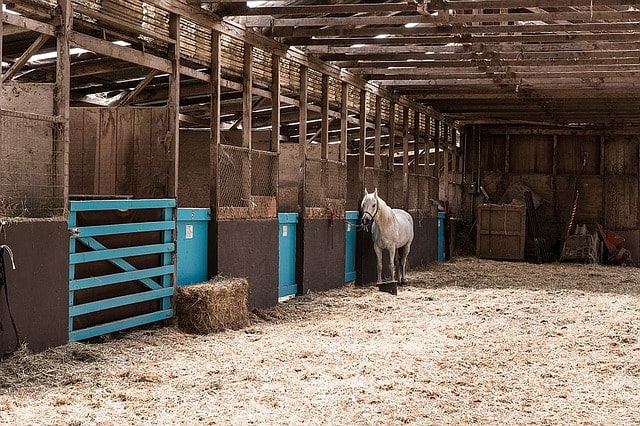 Prevent Sunburn and Heatstroke
Horses can get sunburned just like we can. On the long, sunny summer days, apply equine sunscreen to your horse's nose, especially if they have white markings that are prone to sunburn. An alternative sunburn prevention method is a fly mask with UV protection.
Heatstroke, too, is another summer health hazard. Keep your horse hydrated throughout the day and give them access to plenty of shade to prevent heat exhaustion and heatstroke.
Provide Plenty of Cool Air and Shade
Make sure there are plenty of shady areas in the pasture to give your horse a rest from the hot summer sun. A shed or tall tree can work well.
You can also have cool air running through your horse's stable from a circulating fan.
Adjust Your Riding Schedule
It's best to keep your horse out of the sun during the hottest parts of the day. This may mean adjusting your riding schedule to the cooler parts of the day, whether in the early morning or late evening.

---
Moving Your Horse During the Summer

If you are moving your horse to a new home or equestrian facility in our area, it is important to make sure your horse is drinking plenty of water and keeping cool as best as possible. Any traveling, especially in hot weather, is hard work for your horse. You may consider transporting your horse to the new home in the cooler parts of the day.
When you arrive at the new facility, keep plenty of fresh, cool water available for your horse to drink while getting used to the new surroundings.
Searching for Your New Home in Virginia? We Can Help

If you are looking for a home for you and your horse in Virginia, it is important to keep the summer heat and humidity in mind when choosing a property. There are a variety of homes and farms with indoor facilities and special features, including indoor riding arenas and barns.