A Step-by-Step Guide to Home Buying
Whether you're searching for a rustic cottage or a small farm in Virginia, you likely have many questions on your mind: What do I need to know as a first-time home buyer? Should I get pre-approved for a mortgage? How much can I afford for my new home? We'll answer all of those questions and more. Get started by taking the first steps to buying your first home.
1. Determine What You Can Afford
Look at your budget to see how much you can comfortably pay for your mortgage each month. Be sure to factor in additional expenses like maintenance and home improvement projects, too. If you're not sure where to start, use our mortgage calculator to estimate how much financing you can afford.
2. Meet with a Mortgage Lender
Unless you have a small fortune sitting in a bank, you will need a mortgage to buy your first home. Talk with a lender to learn how much financing you're likely to receive based on your current debts (if any), credit score, and financial history. We're happy to provide recommendations for local lenders.
3. Do Your Research
Educating yourself is one of the best decisions you could make when buying your first home. The good news is that you don't have to find resources on your own. We have a wealth of information about the Virginia real estate market, the home buying process, and financing options here on our website.
Avoid the Biggest First-Time Home Buying Mistakes
The last thing you want to happen is to lose your dream home, either to another buyer or to foreclosure. By educating yourself about the home buying process, you can avoid these home buying headaches. Here's what you should be aware of as a first-time buyer.
Mistake #1: Overpaying for Your First Home
Many first-time buyers jump right in to their home search without considering whether their budget can afford it. You don't want to fall in love with a house only to realize that you don't qualify for that much financing!
Instead, avoid the disappointment by carefully considering your finances. These tips are a great place to start.
Estimate your expenses. This includes utilities, property taxes, insurance, and routine maintenance. Don't forget your down payment, either!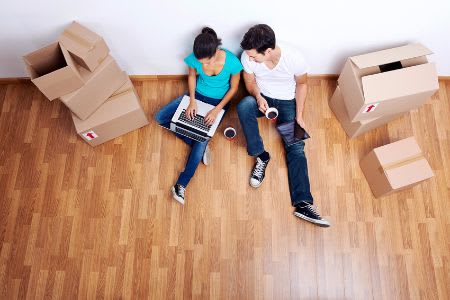 Check your budget. Determine how much money you're comfortable paying every month, not how much money the bank will loan to you.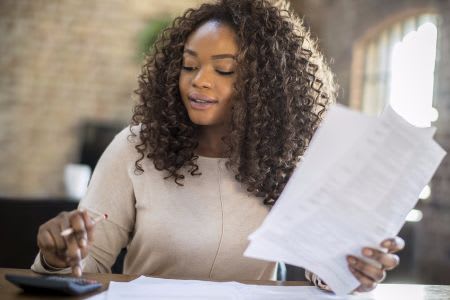 Do you have other debts? Make sure your total monthly payments (including a mortgage) will be less than 36% of your monthly take-home pay.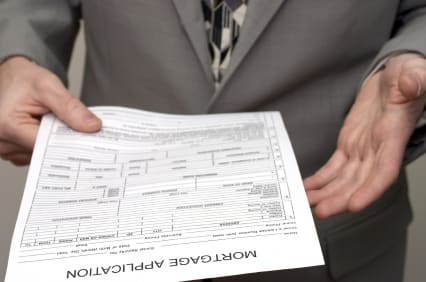 Mistake #2: Not Getting Pre-Approved for a Mortgage
Getting pre-approved is one of the best decisions you could make as a first-time home buyer. Here's why:
1. You know how much financing you'll receive. Unlike a mortgage pre-qualification, a pre-approval is not an estimate. It's the exact amount of financing you can expect based on your credit score and financial history.

2. You can easily search for homes. Since you know the limit to your financing, you can set that amount as your maximum price when searching for homes in Virginia. Now you don't have to guess if you can afford your dream home!

3. The home seller will take your offer seriously. A pre-approval letter proves that you're not window shopping. Plus, if you happen to get in a bidding war with buyers who aren't pre-approved, the seller is more likely to accept your offer.

If you want to learn more about mortgage pre-approval, call us at 703.966.9480.
Mistake #3: Not Researching the Area
You have your heart set on living in Virginia's Hunt Country. Now it's time to choose a specific community. Here are a few resources to help you learn more about Virginia's countryside and decide which amenities are a priority in your search.
Choose a Community
Virginia's cities and towns have a variety of amenities, so it's best to explore all of your options. Leesburg, for example, is a bustling city with major shopping malls and attractions, while rural communities like Bluemont offer quiet roads and homes with acreage.
Discover the Lifestyle
Virginia is known for its award-winning wineries, rich equestrian heritage, and abundance of events. Choose a community that is near your favorite amenities! If you have never lived in the countryside before, here is what you can expect.
Shop Local
In Virginia, small businesses are the fabric of our local economy. Whether you are searching for groceries or a gift for a friend, you can find everything you need at these one-of-a-kind boutiques, general stores, and specialty shops.

Mistake #4: Prioritizing the Wrong Home Features
Creating a list of what you want and needs in a home is the best way to stay focused during your property search. This list can include anything from the number of bedrooms and bathrooms to the community amenities. Here are a few questions to consider when creating this list of essential home features:
• How many bedrooms and bathrooms do you need? Space is crucial, especially if you expect your household to grow.
• Would you be okay with maintaining the road in front of your home? In some areas of Virginia, it may be up to you and your neighbors to maintain the road rather than a municipality.
• Do you want a view of the countryside from your window? If so, consider buying a home next to a conservation easement or buying land around your home.

Once you have your home's location and list of ideal features, it's time to finally start searching for your home!
Mistake #5: Leaving Your Home Buying Questions Unanswered
Buying a home can be confusing and complicated if you try to do it all yourself. That's why it's crucial to have a trusted real estate team on your side.
We all have unique equestrian backgrounds and intimate knowledge of the area, so we can answer all of your questions as well as match you to the perfect home. Call us at 703.966.9480 to get started.
Ready to Find Your First Home?
No one knows Virginia's Hunt Country like we do. Let us help you find the perfect home. Call us at 703.966.9480 let's talk about your plans.